Great Stone
Rapidly growing production zone offering the country's most
favorable business incentives
watch the video
Developed Infrastructure
Advanced administrative infrastructure including an
R&D centre, exhibition centre, overnight
accommodation and restaurant
watch the video
Markets Within Easy Reach
Opportunities to quickly start production due
to simplified business procedures and ready
to use production facilities
watch the video
From Asia to Europe
Excellent location with developed transport links
to the Eurasian and European markets
watch the video
Great Stone Industrial Park
The park offers all the benefits of a free economic zone coupled with unique tax and legislative advantages. Great Stone's convenient location, simplified business processes and advanced, ready to use infrastructure has attracted residents from 15 countries to the park since its establishment, five years ago.
About the Park
Located 25 km from Minsk in a unique natural complex, close proximity to the Berlin-Moscow transnational highway, international airport and railway lines. The park provides tariff free entry to the Eurasian market and borders the European Union.
Great Stone promotes the development of industry and business, including production, logistics and research and development.
Street Network
The first phase of the park's development covers an area of 850 hectares and includes 17km of modern 4 or 6 lane asphalt roads, with, traffic signals, lighting, bike paths and pavements.
Great Stone's Administration Building
Recognized as Belarus' project of the year, 2017. The eight-story building is striking, with multi-level terraces giving it the appearance of steps. It is home to the Industrial Park Development Company, the Park's Administration including the "One Station" Center for integrated investor services and more than 20 tenants.
Construction Town
To accommodate construction company employees and building contractors, a construction camp operates in the park. It can house more than 1,500 people and includes infrastructure for leisure activities, (universal sports ground, exercise area with equipment) and other amenities.

Fire Station
First opened in summer, 2019. The station is equipped with modern machinery and
staffed by 54 people, with 14 rescuers on duty at any one time. They are responsible for ensuring the safety of the park and nearby settlements.
Belarus' Largest Trade and Exhibition Center
The complex meets international standards and is fully equipped to serve as a platform for presenting products and services to national and international companies.
The Park's First Residential Building
There are 156 spacious apartments with modern furniture and household appliances ready for the park's residents.
There are plans to build a second block, containing a further 176 apartments.
In the medium term, a kindergarten, school, clinic and other social infrastructure will be constructed in the park.
Intergovernmental agreement on establishment of Great Stone Industrial Park
Construction begins and laying of the first stone
Registration of the park's first resident
Construction of the Trade and Logistics Sub Park begins
Minsk International Airport included within the park's boundaries
First residential building completed
Phase 1's infrastructure completed
Construction begins on Phase 2's infrastructure
Registration of Eurasian Railway Gateway CJSC, responsible for constructing the park's rail freight terminal
The park's 67th resident registered
Opening of the park's Research and Development Center for commercialization of scientific and technological achievements
Signing of Decree No. 215
The 80th resident of the Park is registered
The 85th resident of the Park is registered
The 90th resident of the Park is registered
The 100th resident of the Park is registered
146
per month employer wage tax cap
0
Foreign workers tax for employers
13
Employee wage tax
reduced to 9% from 2023 to 2062
0
Corporation / profit tax for 10 years
0% Corporation / profit tax for 10 years, commencing from the date of first profit, after which the rate is half the national rate (9%), till 2062
On importation of machinery and equipment
Raw materials and other materials sourced from within the Eurasian Union (customs procedure of a free customs zone)
Sales inside and outside the Eurasian Union
Easy Access to Markets
A key linkage between Europe, the CIS countries and Russia

Directly on the New Silk Road trade route
Within / close to the Eurasian and European Union markets
Road Links
The park is located in the very center of Belarus
Developed transport links within easy reach
International highway Moscow-Berlin (M1 / E30) to Russia and Central Europe
Riga — 499 km
Klaipeda — 530 km
Kaliningrad — 585 km
Duisburg — 1644 km
Rail Links
The country is crossed (West-East) and (North-South), by 2 main Trans-European Rail Transport Corridors, providing excellent links into Europe and Russia and the Baltic and Black Seas
Direct connection to the Trans-Siberian Railroad
Direct connection to the Chong Xianijang-Europe International Railway
<1
Airport
The international airport is less than 1km and offers direct flights to most European and Eurasian capitals in less than 1-3 hours
Competitive Production Costs Relative to Europe and Russia
Competitive labour costs
Lower utility costs than Europe and comparable to Russia
The lowest gas costs in Belarus
51
universities
nationally
Water supply — 31400 m³ per day
Water disposal — 19500 m³ per day
Gas— 116 million m³ per year
Electricity — 50 MW
Cooperation with universities, companies and government bodies in the field of employment
Simple Criteria to Become a Park Resident
Investment of
>$0.5m in 3
years or
>$5m with no restrictions
and
production in the sectors of
Manufacturing
Electronics and telecommunications
Pharmaceuticals
Medical devices and services
Engineering
Logistics
R&D
E-commerce
Data processing
Others
180
visa free stay

Simplified procedures to employ foreign workers
Simplified Building
Procedures

- Parallel design and construction permitted
- Technical standards for design documentation, construction, commissioning and operation of facilities similar foreign standards (EU, USA, China, Russia)
- Reduced timescales and simplified procedure for acceptance of newly constructed facilities into operation

One Station Administrative
Support from Day One

Support when creating company
Assistance to obtain building permits and production permits
On going support when dealing with state organizations
Assistance in visa, residency and migration
Streamlined Administrative Procedures

Rules relating to foreign currency holdings and trade transactions removed
Developed Infrastructure
Ready to use utilities infrastructure with no connection fees
Range of investment premises / options
Network upgrades or capacity enhancements to the network provided by the park
Onsite administrative infrastructure: office space, exhibition centre, hotel, accommodation
5G
Telecommunication
communication standard
>230
engineering networks
90 000
sq.m. commercial estate
>250
Investments
in the infrastructure of the park
We are Building a City of the Future
The production zone occupies the majority of the park's area and is divided into land plots allocated for production facilities, where there is the option to build a manufacturing facility or purchase / lease a prebuilt facility. The zone also contains upstream utilities infrastructure, such as electrical substations, gas distribution points, water pumping stations, treatment facilities, and telecommunications.
The location for companies engaged in research and development. It houses the Innovation Center which is focused on commercializing scientific and technological achievements and also acts as an incubator for developing startups.
The park has first rate administrative premises, available for rent by park residents. The office building houses the "One Station" Investor Service Department, which assists in administrative processes and business support.
The park's first residential building containing 156 apartments, designated for employees resident companies. Construction of additional apartment buildings, houses, schools, kindergartens, medical clinics, shopping facilities, restaurants and hotels are planned
The transport and logistics area borders Minsk International Airport. It contains a Logistics Sub-Park with 50,000 m² of warehousing facilities as well as a 20,000 m² Trade and Exhibition Centre. It is planned to extend the railway line running close to park, allowing connection to the airport, Minsk and the rail network. In addition, an international intermodal transport hub will be constructed in the park, facilitating transport by rail, road and air.
Become a Park Resident in 5 Days
1
Submit application and accompanying set of documents
Application for obtaining resident status
Justification of the investment project
Draft agreement on the conditions of activity in the industrial park
Copies of the Certificate of State Registration and application documents
BECOME A RESIDENT
2
Consideration of the application
Within 5 working days
Who can become a resident?

- An economic entity registered in accordance with legislation of the Republic of Belarus
3
Registration as a resident
Conclusion of a contract
Companies from 15 countries, including Germany, Switzerland, Belgium, Czech Republic, Austria, USA, Canada, China and Russia, are implementing their projects at the park.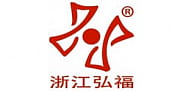 Daniel Widmer
Head of Buses and Trolleybuses at Carrosserie HESS AG
Doing business at Great Stone is very convenient for a Swiss company due to the fact that there are many highly qualified employees, capable of performing complex projects. In addition, we see that there is an opportunity to expand cooperation with local companies in the future.
Alexander Raichenok
Deputy Director of MAZ- Weichai
The MAZ-Weichai plant was built in eight months from scratch, on a previously undeveloped site. The enterprise plans to produce 20,000 engines a year, increase exports and recoup the investment in five years. It is possible to achieve, due to the fact that the plant is registered at Great Stone Industrial Park. The residents of the park have great tax benefits and international guarantees that working conditions will not change.

Zhang Renjun
Senior Vice President of China ZTE Corporation
We note the comfortable conditions for doing business in Belarus, especially within the industrial park, where an excellent base for production of high-tech products is being created. Hence our interest in opening our own production facilities near Minsk. We believe that Belarus has many strategic directions for cooperation with China, especially within the industrial park. This project has good potential for the development of high-tech industries in your country.
Tom Post
Editorial Director, Forbes (Finland), ex-executive editor of Forbes (USA)
The main emerald of economic growth, 25 km from the center of the Belarusian capital. An initiative to create an industrial zone of 100 km², on the Silk Road. Great Stone's investments today amount to $1 billion and within two years will be at least $3 billion, with a 50% increase in the export of goods and services.
Erich Staake
Former Chairman of the Management Board, Duisburger Hafen Erich Staake
Great Stone is one of the most interesting infrastructure projects along the Silk Road. The park is connected to the airport, the Baltic and Black Seas, with an area six times that of the port in Duisburg. The geostrategic location of the park is extremely beneficial for business in the context of the Belt and Road Initiative.
>$830
investment by
residents
120
from 15 countries operating
in 11 business sectors
90 000
of industrial buildings constructed
by the park for rent or sale
>2500
created in the park